Do you suffer from neuropathy pain or have any of these symptoms?
Numbness
Leg cramping
Sharp electrical-like pain
Difficulty sleeping from leg & foot discomfort
Pricking or tingling of the feet or hands
Burning pain
"If you suffer from pain due to Peripheral Neuropathy, I invite you to call our office and reserve a spot for our FREE dinner seminar to learn more about the latest treatment available. More than 20 million Americans suffer from Peripheral Neuropathy, a condition caused by damage to the nerves. This pain affects everything you do, from work, play, and ultimately your quality of life. I am here to tell you that there is hope. You can reduce or get rid of your pain and get your life back. At our offices, we offer advanced customized treatment programs and our goal is to help you have a better quality of life."
- Dr. Ron Bend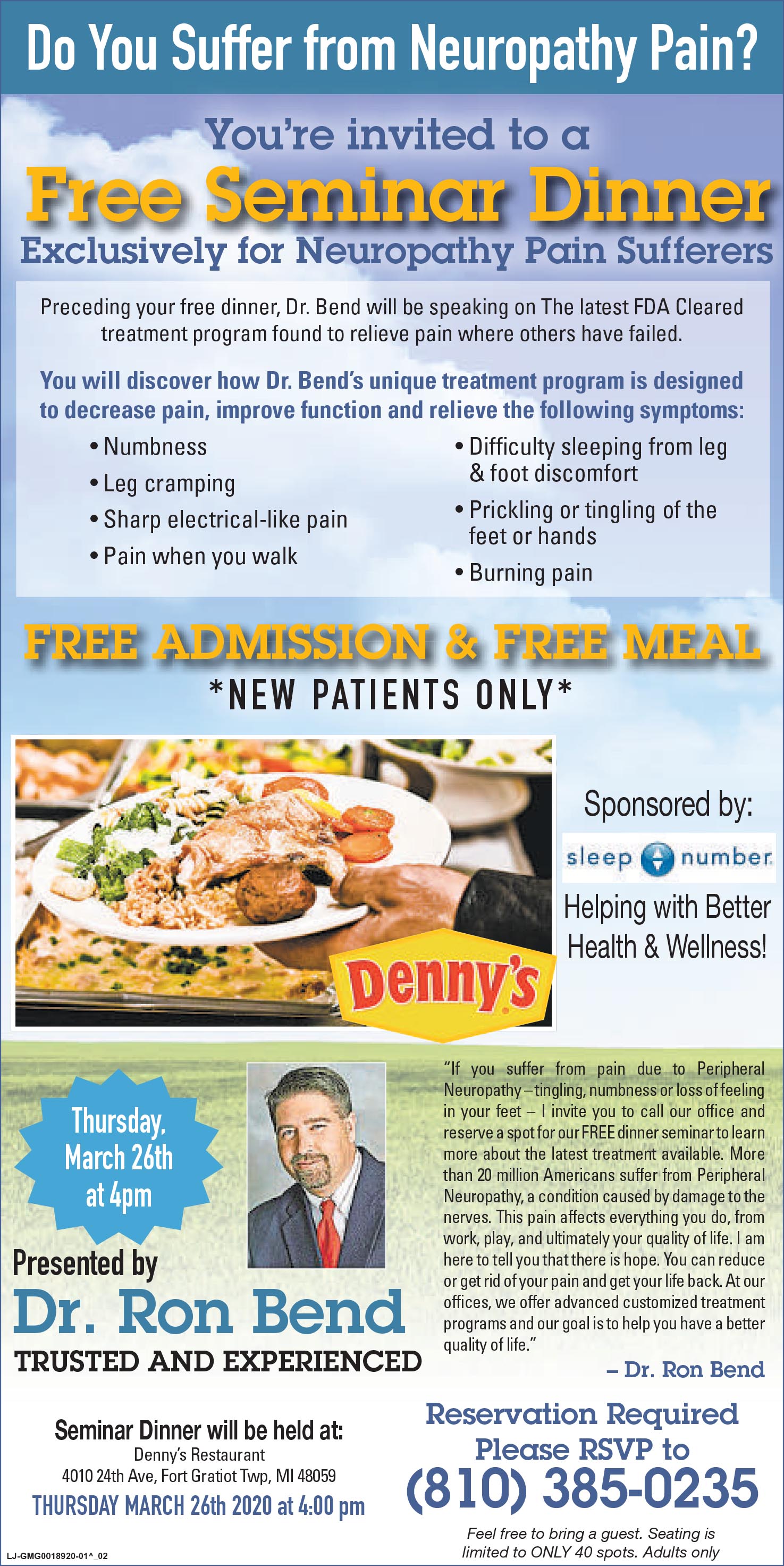 Admission and meal is free for new patients. Preceding your free dinner, Dr. Bend will be speaking on The latest FDA cleared treatment program found to relieve pain where others have failed. You will discover how Dr. Bend's unique treatment program is designed to decrease pain, improve function and relieve your symptoms. FREE Dinner Seminars Reservations Required Please RSVP to (819)385-0235.
*Venue, dates, and times may vary.  Check our website or call the office for upcoming dates and times and schedule your spot at our next Peripheral Neuropathy, FREE Dinner Seminar